Take it from Real Moms. About a week after a mom delivers her baby I send her a series of questions to answer, talking about her birth experience from her perspective. I think it is the perfect way to draw together the video and photos together with the story of what happened, and is a perfect keepsake to print out and share someday with their child. The very last question I ask is: WHY hire a birth photographer?
And I think their answers speak for themselves, so with no further ado: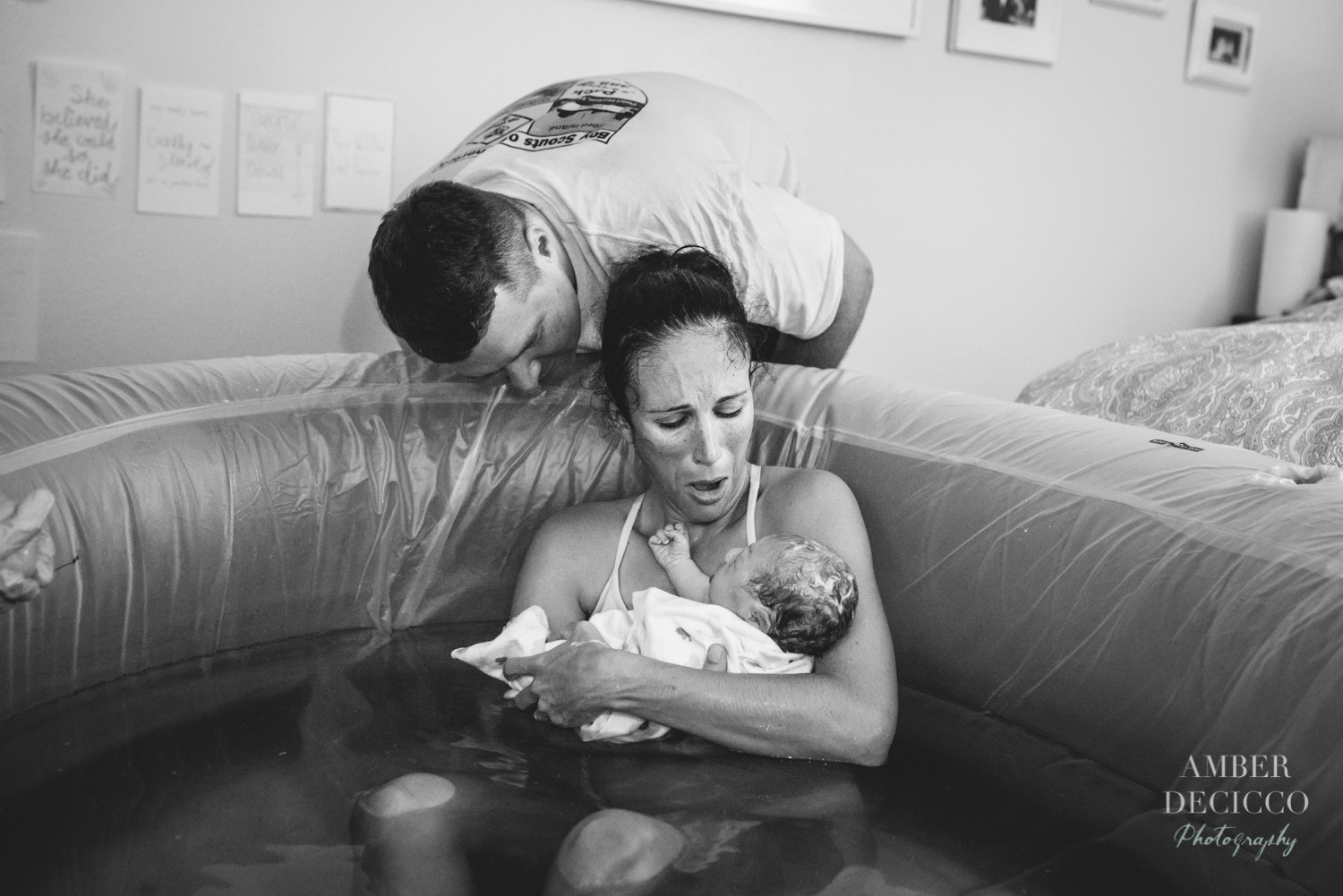 BECAUSE! Perspective. You'll never have that perspective with the absolute artistic quality of a birth photographer. There is something to be said about quality and having Amber stealthily move around the room and capture life altering moments is just something special.
—Nellie
To "remember the beauty in their BIRTHdays."
There are so many moments in birth that we cannot concentrate on, or that are beautiful when seen from a different perspective. Hiring a birth photographer allowed me to concentrate on what my body and baby were doing, and not if a moment was being documented, because I trusted that it was. It allowed my husband to be fully present with me, knowing that we would be able to re-experience these moments together without him having to capture them himself. I so look forward to getting to watch these videos and pore over these pictures with all my children as they grow and as they get ready to bear their own children one day, reflecting and remembering the beauty in each of their BIRTHdays.
—Desiree
Having a birth photographer is an absolute MUST. It's so crazy that I was recalling my birth to some friends and realizing once I saw the video it was quite different than my actual memory. HAHA There's so many details that I missed out on because I was in the moment of my own birth that a birth photographer can capture and you can share with friends and family for a lifetime!! A lot of the birth and labor my eyes were closed and I was in the zone. But being able to watch my partner and even our dog share in the birth process with us through photos and video has been priceless for me to see and relive the amazing experience.
—Sarah
"I did not want myself or my husband to miss a moment..."
I chose to hire a photographer because I did not want myself or my husband to miss a moment trying to snap pictures ourselves. I also know how everything can be overwhelming, and so easy to forget. I do not regret having a photographer at my birth.
—Ashley
Amber DeCicco is a birth photographer and family documentary photographer.
I believe documenting life is important. My goal in every photo session is to document precious memories you won't want to forget.
Have questions for me? Contact me today for more information.