First off, this is my man, and I just love his face <3 We were out at one of favorite food trucks (Vland Tacos in Haleiwa <---soooo gooood). I've been bringing my camera EVERYWHERE because I want to document EVERYTHING I'll miss before we leave for Seoul.

Secondly, SOMETIMES: editing is hard work. I cannot decide on which one is my fav. I'm putting it to a vote: which one do you prefer, and WHY?

Here's a taste of the tug-of-war that goes through my mind when I'm editing:
I love the contrasting warm and cool colors of the top one, and especially how the blue shadow on his face bleeds into his warm skin tone. It's almost purple in places! Fabulous! I think it's poetic, and I think it is true-er to his personality. It also tells more of a story of where we were, and I love how the warm and cool colors play in and out of the picture, it's very satisfying to my eye.
 
For the black and white one, I appreciate the contrast, and love how the black and white pulls out some of the distinct highlights in his face. See how the light is hitting his right cheekbone, upper eyelid, and the tip of his nose? See how those details are enhanced with the color removed?
I'm super curious! Let me know which you prefer, and WHY

Although it's not something many of my customers think about, I really think through EVERY EDIT in your photo galleries. It is all a part of my process. Every photographer does this differently, but I want you to know: My editing choices are not haphazard, they have all been carefully thought through.
Just for the fun of it, here are a few other images from that night.
Thanks to the un-suspecting young lady who snapped the photos of us below. I gave her several instructions, and she took it like a champ :D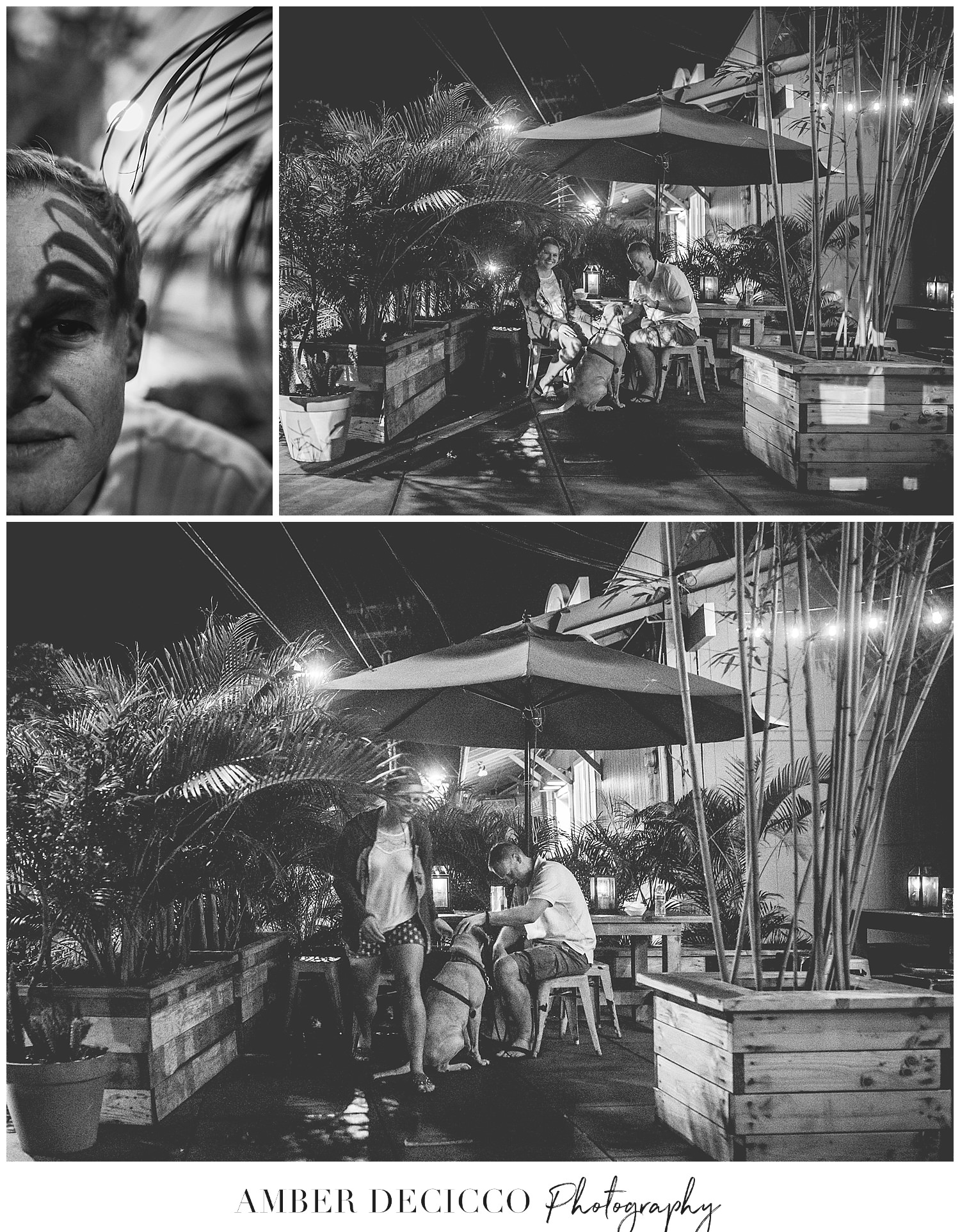 Recent sessions
To Get Lost In: